One of my favorite races to play as in Warhammer is Eldar! Love their nimbleness and split second powers!
Presenting my Warhammer 40K Dark Eldar army.
While not being quite as filled with conversions as my other armies, I did enjoy painting this army quite a bit. I'm not a very good painter, but a simple layered drybrush technique served me quite well with this army. I'm particularly happy with how the Incubi capes came out.
As for conversions, I had fun coming up with some substitutes for what was available at the time. Remember this guy?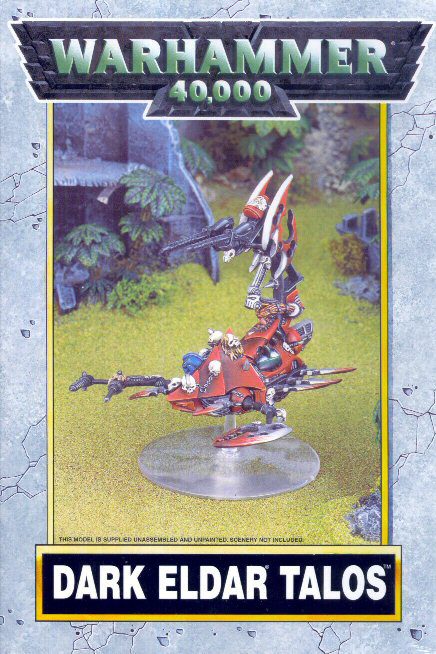 While a nutty model, it just wasn't my style. Instead of using the stock model, my kabal had a captured Hive Tyrant and Wraithlord under their command.
The Hive Tyrant used the old-old metal kit. I added some mechanical bits and guns to make it seem like the Dark Eldar had it under control somehow, and also to represent the Talos' guns. I remember reading a passage in the old codex where Dark…
View original post 211 more words